GA International Food Services Ltd
In 2004, the George Abrahams Group acquired a frozen meat processing plant as part of its strategic move into manufacturing, processing and retail sector. Operating from a modern 42,000 sq ft, EU approved and EFSIS / BRC (Grade A) accredited factory, our experienced team is able to provide:
Products from multiple species (beef, lamb, pork, mutton, chicken, turkey)
IQF capabilities including mince/diced products, chops & meat joints
Fixed & catch weights
Portion control & bulk packs
Retail & foodservice packaging solutions.
International House, Langthwaite, Grange Industrial Estate, South Kirby WF9 3AP
Tel: 01977 649 090
Fax: 01977 649 699
Honest New Zealand Meats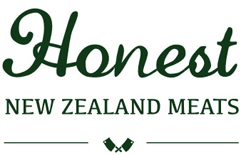 John Butler Burgers
From a fourth generation of family butchers founded in the 1870's, John Butler began manufacturing burgers in 1970. Since then, it has become renowned in the food service market for its comprehensive range of quality burgers and has continued to keep in step with the changing needs of the market.
Beef, lamb, chicken, & vegetable burgers
Round & oval patties
Weight ranges from 2oz to 8oz
From economy to 100% beef
Branded or Own label options.
International House, Langthwaite, Grange Industrial Estate, South Kirby WF9 3AP
Tel: 01977 649 090
Fax: 01977 649 699